Photo credit – Discover Ireland
By Elaine Whelan
In all my travels, I have yet to meet anyone as proud of where they come from as people from Donegal. With National Geographic Traveller naming Donegal 'The Coolest Place on the Planet for 2017', maybe there is a reason. Located in the top of Ireland, this mighty little county is enough to make you feel like you're on top of the world. So why not explore the Hills of Donegal and everything else it has to offer. I asked some Donegal natives for some of the best places to visit, both well-known spots and well-kept secrets, because who knows it better than the locals. Here's what they recommend for your Donegal family adventure:
Slieve League
No visit to Donegal is complete without a trip to Slieve League cliffs. Ask anyone where to visit while in Donegal and this will always be at the top of their list. So it's no wonder why it's at the top of mine! These Donegal cliffs put the popular Cliffs of Moher in Co. Clare to shame because at 1,972 feet, they're three times the height. Being among some of the highest sea cliffs in Europe and nearly twice the height of the Eiffel tower, you can only image the spectacular views that this spot boasts.
Malin Head
Malin Head is the most northerly point in the whole of the country. The scenes here are otherworldly. So much so in fact that parts of Star Wars: The Last Jedi were filmed here. If any of your kids are big Star Wars buffs they'll be ecstatic to visit the scene of where the parts of the movie were filmed. This area is steeped in history and has been visited by the Vikings, the ancient Celts and Saint Columbkille over the centuries. Will you be the next to visit?
Glencolmcille Folk Village
One of Ireland's best living-history museums, the Glencolmcille Folk Village is a replica of a rural village that offers a glimpse of the daily life for those who lived in the area during the 18th, 19th and 20th century. Each thatch cottage is an exact replica of the homes of this particular period, equipped with all the furniture and equipment of the time. With a reconstructed schoolhouse, fisherman's dwelling and a pub/grocery shop your family can be thrown back in time with a visit here.
http://www.glenfolkvillage.com/
Maghera Caves and Assaranca Waterfall
The beach at Maghera Strand, not far from the town of Ardara, is home to over 20 caves, eight arches and five tunnels. These little nooks and crannies are perfect for exploring when the tide is out or adventuring in while going on a family kayak. Less than a kilometre away from the caves at Maghera is Assaranca Waterfall. This stunning landmark is perfect for a family photo-op.
Fanad Lighthouse
Voted for as being one of the most beautiful lighthouses in the world, a visit to Fanad Lighthouse is well worth the trip. The lighthouse is often visited by tourists but it's a different kind of visitor that makes this spot special. Whales, porpoises and dolphins can often be seen around the waters here. Sit on the stone walls around the lighthouse and go dolphin watching, learn about the history of the place or simply soak up your breath taking surroundings at Fanad.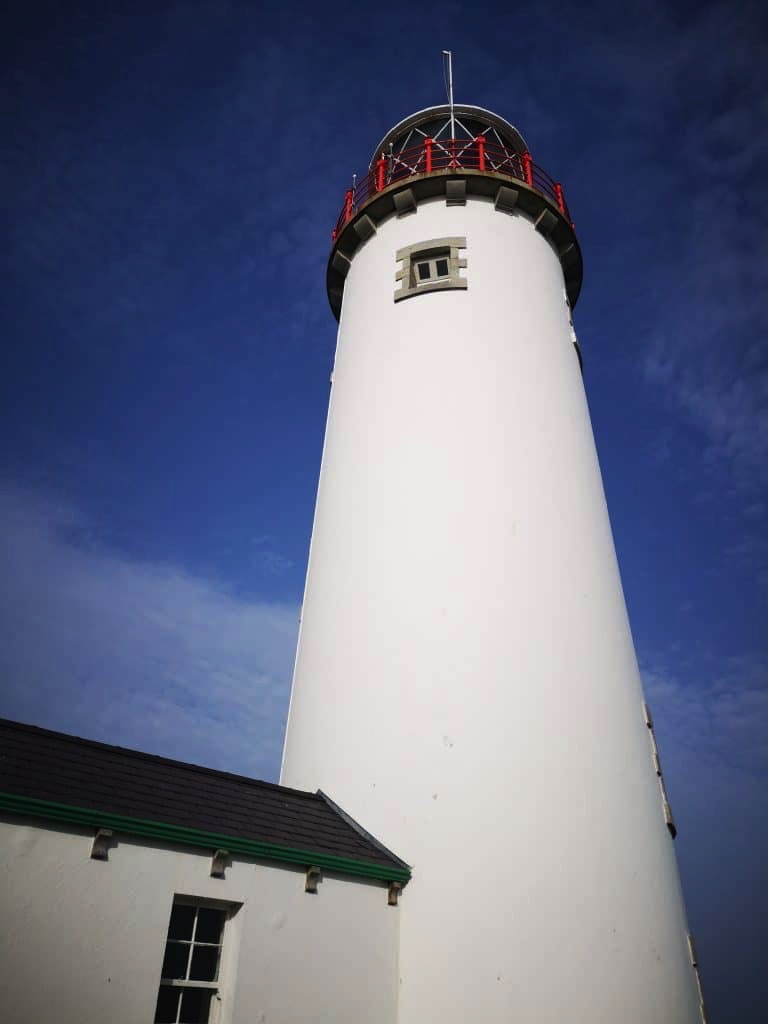 Tory Island
If motion sickness isn't a problem for your family, why not catch a ferry to Tory Island. Located nine miles from the coast of Donegal, Tory Island is the most remote inhabited island in Ireland. This little island is steeped in rich history, tradition and folklore. Saint Colmcille even built his Christian monastery here. The 130 Irish speaking inhabitant of this rugged island even carry on a traditional from their ancient ancestors by electing a king. The current King of Tory is Patsy Dan Rodgers. King Rodgers is an artist, as is much of the islands inhabitants who are inspired by the beauty of this remote island. With a home as beautiful as Tory Island it would be hard not to be inspired!
Ballymastocker Bay
Donegal seems to be high up on every list and Ballymastocker Bay is no different. Ballymastocker Bay, which is located on the Western shore of Lough Swilly has once been voted second place for the most beautiful beach of the world by readers of the British Observer. If you venture to this blue flag beach on a clear day, you will be spoilt with tremendous views out towards the Inishowen Peninsula. For those with limited ability, the viewing point at Ballymastocker Bay will allow everyone to enjoy the beauty on offer here.
Surfing in Bundoran
One of the best parts about Donegal is the coast and because of that water is central to the lives of people who live there who use it for travel and income. However, they also use their stunning coastline for leisure activities and Bundoran worldwide is renowned for its surfing. For the members in your family that love the water, why not go for a surf with one of the many surf schools that the town of Bundoran has to offer. Or for those who prefer to stay warm and dry, how about a walk along the beach to watch the surfers ride the waves instead.
Wild Ireland
Having only opened its door to the public in 2019, this sanctuary is one of the newest things to do in Donegal but my local friends still insist that it's a must see. Wild Ireland is located only a half an hour away from Malin Head so it is ideal for a two in one visit while in Donegal. It's here that you'll find an ancient woodland that's inhabited by some very exotic and wildlife, like brown bears, wolves, red deer, monkeys, wild boar and lynx. Definitely not something you'd see every day.
Wild Alpaca Way
Now for my final item on the list is a touch unusual and is quite frankly something you would only see in Donegal. For kids who are animal lovers who didn't quite get enough of their furry friends while visiting Wild Ireland will love this activity. You can now go walking with alpacas around Malin Head. Those that head off on the Wild Atlantic Alpaca tour can navigate the hills of Donegal with their very own alpaca as a guide. You'll get to marvel at the spectacular views of Malin, Glashedy Rock and the Isle of Doagh and do some in the company of a friendly alpaca.