London is a playground for kids of all ages. There are copious amounts of activities to do, places to visit, and sites to see, regardless of your little people's ages.
John and I took the kids (Colum, (9), Sadie (7) and Arden (3) to London for four days early December 2019. We try to go away at Christmas time each year and this is our third year visiting the English capital. And as always it didn't disappoint.
TRAVEL
We flew from Shannon to Stanstead Airport, approx. 1 hour 15 min journey. We paid approx. €300 with three carry on 10kg suitcases and one 20kg check in bag for the five of us. (flight costs vary each and every day).
We caught the 9.10pm flight from Shannon to Stanstead. Upon arriving at the airport (and I love this airport for its convenience to the city and its travel systems) we caught the Stanstead Express (right underneath the airport) to the last stop on the track (Liverpool Street). I pre-booked the train tickets which cost us €70 for the five of us return.
We planned on getting a hackney London taxi (like we always do) from there to our hotel but it was midnight on a Friday in London so there was none to be seen. We finally bit the bullet and downloaded the Uber app and within 10 minute we had a seven seater minivan collect us and drop us to our hotel door (this cost 28 pound). We didn't get to our hotel until close to 2am due to the late flight. https://www.stanstedexpress.com/
HOTEL
We chose to stay at the Park Plaza Westminster Bridge four star hotel. We have stayed in this hotel before and we just loved both the hotel and its proximity to entertainment.
I booked a room for two adults and two kids (and booked a cot for Arden although he is 3 and slept with us). But if I had put him down as 3 I would have needed 2 rooms.
It cost us just under €1,200 for four nights to stay here. It's not cheap but it's a wonderful hotel with lots of luxuries and the staff are awesome. We had a room and the kids had a separate sitting room with a pull out couch (both had tvs which allowed us some space in the evening times to watch our own shows). https://www.radissonhotels.com/en-us/hotels/park-plaza-westminster-bridge-london
TIP 1- Join the Radisson Rewards Program and you'll get discounts when you book.
TIP 2- There is also a Premier Inn across the road which is much more affordable (I haven't seen the rooms etc so can't comment on what it's like).
HOTEL LOCATION
The hotel was located right on Westminster Bridge overlooking the Big Ben (which is under construction still). But it's a four minute walk to the London Eye, Shrek Experience, London Dungeon, Sea Life Aquarium and a lovely little xmas market which sets up home on the waterfront during December.
DAY 1
The first day we visited the Shrek Adventure down by the water. I used our 2 for 1 tickets (a voucher we got when you book trains (we used our Stanstead Express tickets) but still paid €81 for the 5 of us to go in.
It was about an hour and a half experience. The older two kids loved the experience and gave it a solid 10/10. Arden was slightly frightened at the sounds, the witches and darkness at times but he wasn't crying. He snuggled into our arms a lot and repeated "I'm scared" but didn't want to leave. He was braving it to meet Shrek at the end (which only consisted of a pic with the big fella. There was no interaction. But Arden was happy to meet him. www.shreksadventure.com/london
TIP– If you prebook tickets online it's cheaper and even cheaper again if you prebook using your voucher code from your Stanstead Express tickets.
After Shrek we had a 3pm reservation at the wonderful Rainforest Café just on Shaftesbury Ave. It's a themed restaurant and the kids had great fun. We did, however, have to wait 30 minutes for our seats, but we didn't mind. We enjoyed our food (which came to approx €90). https://therainforestcafe.co.uk/
The afternoon was still young so we took the kids to the famous Hamley's Flagship store just off Oxford Street (188-196, Regent St, Soho). The kids had some pocket money and weren't long spending it in this six floor toy shop.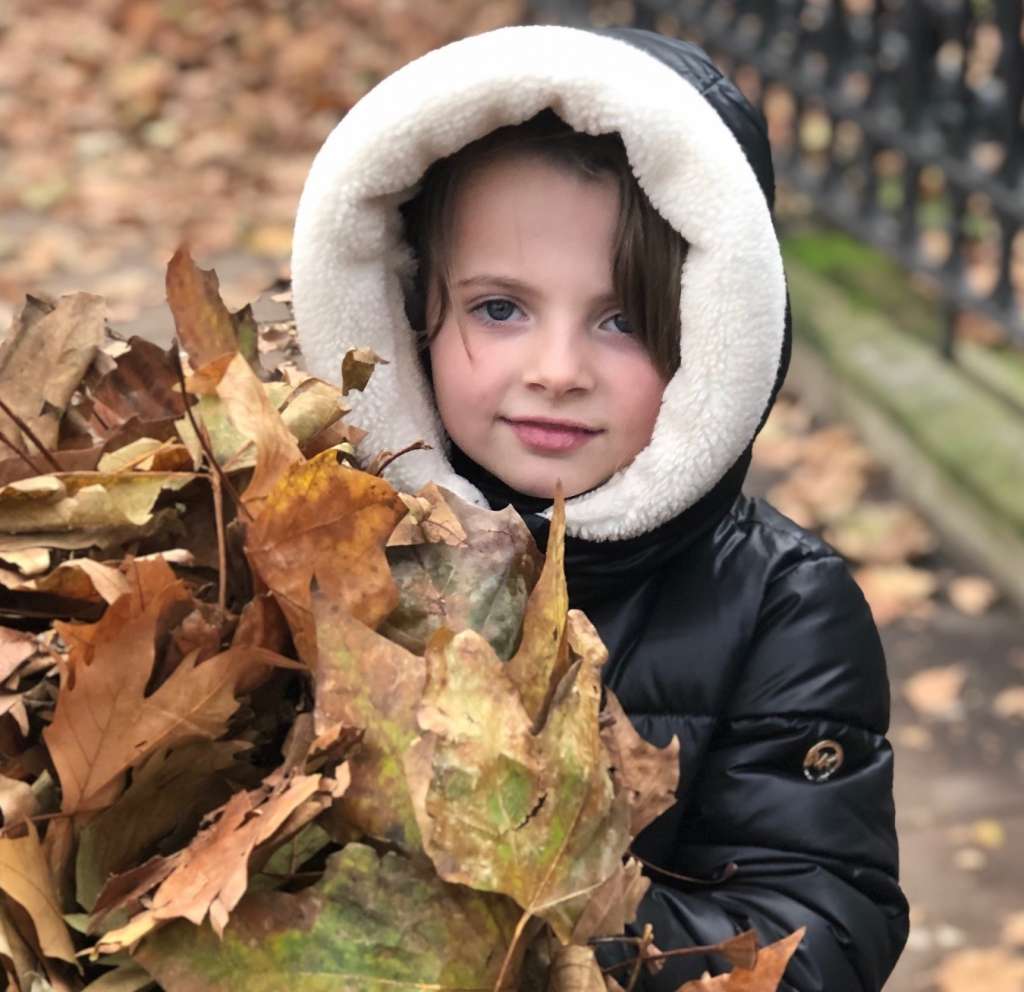 DAY 2
We dialled an Uber and it took us to the biggest shopping centre in London, Westfield in Shepard's Bush. We had an 11 am appointment with Kidszania, an indoor city run by kids.
This place was magical and by far my kids favourite place to visit on the trip. You could spend the day here (they recommend four hours minimum). There are dozens of interactions and jobs kids can try on for size (broadcasters, journalists, fire men/women, garage workers, clothes designers, doctors etc). Each child gets approx. 20 min in each experience and they get a taste of these professions. They even get kidzania money at the end to spend on the way out in the shop. This was a 20/10 for my crew. Although there wasn't a whole pile for under 4s to do, Arden enjoyed walking around, a mini dance disco and shopping in the supermarket with his trolley. The cost varies day to day but it's approx. €100 for a family of 5 to visit. They also give everyone a safety bracelet so you can't lose each other. https://kidzania.co.uk/
And it would be a shame when in the largest shopping centre in London not to shop. We spent a few hours afterwards doing a spot of shopping (although it was a Sunday and it was so so busy). But they have hundreds of shops all under one roof.

TIP = if going, get there as early as possible and brings wads of cash.. you'll need it! https://uk.westfield.com/london
Because this particular day was my 41st birthday, Sadie and I had an afternoon tea booked in the five star Sanderson Hotel (50 Berners St, Fitzrovia, London). It was a Madhatter's Afternoon Tea Party theme and it was fabulous. Despite it being 35 minute late (and they discounted me 50% for the inconvenience – really looking after their customers) it was scrumptious. And it was just lovely to have some girl time together. It was due to be 48 pounds for me and 35 pounds for Sadie. https://www.bookatable.co.uk/sanderson-charlotte-street-fitzrovia-goodge-street-london
John bought us tickets to see the Michael Jackson tribute show, Thriller Live, at the Lyric Theatre. If I'm being honest, we got the cheapest seats in the house (up in the bleachers) and we found it difficult to see the goings on on the stage and the kids didn't know the music so we ended up leaving at half time. It was enjoyable but not from where we were sitting. John nor Arden didn't go. It was €100 for the three of us but you could pay any price for tickets like this. https://thrillerlive.com/west-end/
DAY 3
We were all a little tired on day 3. We got up late and spent the morning, early afternoon visiting the Natural History Museum (Cromwell Rd, South Kensington, London). This has free entry every day. They do ask for donations at the door. We spent about three hours strolling through various exhibitions and Arden thoroughly enjoyed the Dinosaur expo. (his favourite part of the holiday). https://www.nhm.ac.uk/
We had planned to go to Madame Tussauds in the afternoon but we were too tired. Instead we strolled through Kensington Park and saw Kensington Palace and found a nice English pub to have some grub in (think x-mas decorations, fires and warm food- magical).
We hit up the shops for a few hours more and had an early night. We ordered take away (Chinese) from Uber Eats (we're all about Uber).
DAY 4
This was our departure day but not until 7pm in the evening. The initial plan was to visit Winter Wonderland in Hyde Park but it was raining (and we had been before twice) so instead I took the kids to the Sea Life Aquarium. The cost was €75 for 1 adult and 2 kids (we said Arden was under 3 so therefore free). John went shopping and didn't join us.
We spent about an hour and a half here and it really exceeded my expectations. There was wonderful coral displays, lots of friendly sharks, penguins (Arden's favourite) and more fish than I've ever seen. What made it really fun for the kids was a treasure trail with a reward at the end for completion. This was the perfect attraction to finish our trip off with.
https://www.visitsealife.com/london/
TIP Again you can use your train vouchers to get discounts online for Sea Life.
We then got an Uber to Liverpool street station and caught the Stanstead Express back to Stanstead Airport for our return journey back to Shannon.
DETAILS
We flew with Ryanair from Shannon to Stanstead.
Hotel- Park Plaza Westminster Bridge (about 20 min walk into Oxford street or 8 min direct on a bus).
TIPS FROM ME
Download Revolut and you can use the tap mechanism wherever you go (or from your iwatch also if you have one).
Plan your day before you get up so you know what your day looks like.
Start saving now each week for your trip.
You'll spend what you bring so make sure you have enough.
Allow about €20-30 food, snacks and drinks for each activity (or be prepared and have some with you in a bag pack).
Downlaod Google Maps and it will tell you exactly where to go and how and the fastest route etc. It's 100% accurate.
Buggies are okay but some of the tube lifts were broken so we took Arden out and he walked with me and John carried the stroller up and down steps (not a big deal as we have a very light city mini stroller for him). Would be more challenging with a heavy stroller and a baby).
Kids are free on the tube. If you have a bank card (Revolut) that you can tap you don't need to buy a ticket, you can just tap as you go.
Download (if you haven't already) the Uber app and use it. So much cheaper.
THINGS TO NOTE
Each attraction does charge for storing bags, coats and strollers.
Most attractions have scanners to go through so no knives or guns J
London is super busy (we lost Colum and Sadie in Hamley's for 30 min) so always have a meeting point for them to come back to everywhere you go. For example if in the park, make sure to pick a location to meet back at if they get lost. We always just tell them if in a shop to go to security and if outside to go to the last place we were together.
You can get cheap flights and Air B and B the trip also making it more affordable.
You can also do a day trip. I did with Sadie during the summer and it fab. We went to see a show and lunch.
All the trip is available on the highlights section of my Instagram page – GetwayswithKids